Drug Rehab Options for Oil Industry Workers
The oil industry is big business. Millions of dollars are on the line when dealing with oil companies and their ways of conducting business in each aspect of the job. Like any business, accidents and injury can mean huge losses to the company. Insurance rates go up, the company can lose employees and even be subject to lawsuits when drug or alcohol addiction is present in the work-place. Since addiction is so prevalent, it is certain there are going to be a percentage of workers who are affected by drug and/or alcohol addiction. In Canada, at the moment, the Oil Industry is prevalent in Alberta but developing in other provinces and why not it does produce an economic boom! But unfortunately this also attracts drug traffickers, they see a potential for business with money available in abundance and people needing to relax after a long stretch of shift, or celebrating their new found fortune.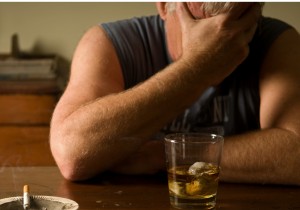 Addiction problems in the workforce
A drug addict poses a threat not only to themselves, but to the company as well. However, drug addicts may otherwise be exemplary employees. Drug addiction changes a person physically, mentally and spiritually, so they must be treated on all of those fronts in order to be successful in living a drug-free life. A wonderful employee can become a hazard to all when he or she becomes a drug addict. Firing a great employee because of drug addiction may well cost the company money in the long run to train a new employee and that is assuming the new employee even works out.
Addiction solution for workers
Many drug addicts are able to work with little or no suspicion. They continue to work without getting help because they can. Besides that, there is often the worry that they will be fired from their jobs if they take time off of work to beat drug addiction. Employers that provide holistic drug and alcohol addiction services are benefiting the company and the employee. With a program available, a drug addict is more apt to ask for and get help than if they have to worry about losing their job. The company is then able to retain good workers by helping them to overcome their drug addiction and become more productive, safe and conscientious workers. Holistic drug treatment is a win-win situation.
Oil industry companies in Fort McMurray and others around the world are learning the benefits of providing holistic drug and alcohol treatment for their employees. Addiction is rampant. Therefore, treating the problem is preferable to taking a chance on firing an employee only to hire another drug addict. The cost to the oil company for comprehensive drug addiction services is minimal compared to the cost due to absences and injuries directly related to drug addiction.
To know what are the drug rehab options for your company, call our rehab expert at 1-888-488-8434