U.N. International Day Against Drug Abuse &Illicit Trafficking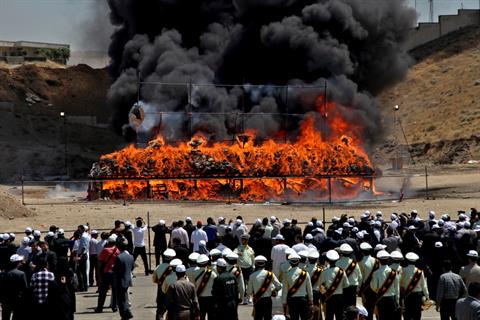 On the 26th of June 2013 was the celebration of the yearly event acknowledging the efforts of every person, counsellor, family member and politician and law enforcement officers from around the world who work tirelessly to change this civilization in the face of one of the biggest plagues every to hit mankind: DRUG ADDICTION AND TRAFFICKING.
One of the most fascinating demonstrations of convictions on this day of agreed celebration was from the law enforcement officers and politicians against drug addiction and trafficking in Iran, where they set fire to over 100 tons of illicit drugs seized from various drug busts. This statement says loud and clear to every drug trafficker and street dealer; "we don't want any drugs killing our families and friends".
Other countries have done all sorts of actions to promote "say no to drugs" from the distribution of educational booklets on the negative effects of drug addiction to drug lectures in schools and clubs. This year the theme for this special day as adopted by the United Nations is: "Make health your 'new high' in life, not drugs". The Secretary-General Ban Ki-moon had this to say about today's events: "On this International Day against Drug Abuse and Illicit Trafficking, I call on governments, the media and civil society to do everything possible to raise awareness of the harm caused by illicit drugs and to help prevent people profiting from their use."
So in keeping with the above spirit, please take a moment the next time you're faced with a situation with someone you care about that shows signs of drug addiction or trafficking and speak out, tell them to get help, find a way to discourage young adults from abuse or simply contribute to your local drug rehab treatment center. Drug addiction affects us all, just like a drunk driver on a highway is a danger to every other driver so is the drug addict other and himself. Discourage drug use and abuse.
Source: https://www.dailystar.com.lb/News/Middle-East/2013/Jun-26/221656-iran-burns-100-tons-of-illicit-drugs.ashx#axzz2XYIPMcWa