Sign of Opiate Addiction
In the scary drug-filled world we live in, Opiate addiction is sweeping through the nation. Long ago, people used Opium on a regular basis. Coming from the opium poppy, this was a commonly used pain killer. Nowadays, people have developed severe addictions to this drug and it is far from helpful.
The question lingers, though. What are the signs of addiction? How can you tell a loved one is experiencing this kind of drug addiction? One common sign and the most obvious one: the constant need for it. It's all they want, all they need, all they eat, sleep and breathe. Drug addicts will seem to not have good control of their minds, experiencing paranoia, confusion and some hallucinations that will no doubt be accompanied by headaches. The whole experience can be horrifying, as the drug causes addicts to have a lot more of physical appearance changes. They won't be hungry; they will slow down on their eating habits and suffer tremendous weight loss because of it.
Opiate Drug Rehab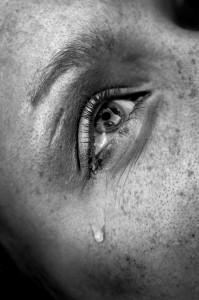 This is one of the most highly addictive drugs in the world, so for those who are addicted, treatment is necessary. Drug addiction is not a disease, since diseases are not something you control. Drug addiction is something you chose to do at first, but then could no longer help yourself. This is why there is help available to anyone who asks for it. Upon going through the cleansing process, the withdrawal symptoms are almost worse than the signs of use.
Opiate Detox
When going through the withdrawal process, or helping a loved one through it, you will notice a lot of things. The addict will have spasms throughout his or her body, which will seem like a seizure. The drug will be working its way through the system, so be prepared for diarrhea and lots of vomiting. The recovering addict will be depressed and have plenty of mood swings. Unfortunately it is at this time that they should be watched constantly, as a lot of been known to attempt suicide at this part.
Not only is it hard to go through this, it is hard to watch someone go through this. This is why it is preferable to have your loved one attend a professional drug rehabilitation program where rehab experts will be able to care for him or her in the most comfortable way as possible. Perseverance, and the knowledge that you are not alone, is the two most important things that a recovering addict needs to remember.
The signs of addiction are not always that clear, so if you suspect someone is using be sure to monitor them closely and consult a rehab expert. 1 888-488-8434