Drug Rehab for Professionals,
Help for Drug Addiction
By definition when speaking of a professional we are referring to someone who has studied to gain "know-how" that is skillfully applied. Usually, people in this category have stress filled work working long and sometimes unusual hours. This would include; dentists, nurses, physicians, pilots, firemen, policemen, CEOs, and other similar positions that deal with daily affairs in a very skilled manner. It may not appear that such a person would need a drug rehab for professionals. That such a person would not have the problem of addiction but there are more than one would suspect.
Professionals Seeking Relief from Stress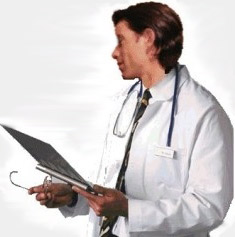 When working in a high-stress environment or a high responsibility occupation for long hours may wear a person down. When the stress accumulates over a period of time some people look for some form of relief. Oxycodone was abused by the medical profession for many years until exposed.
Now other opiates are being used to alleviate the burden. A doctor or a nurse working long hours caring for others, policemen coping with dangerous situations, businessmen and women dealing in transactions that may change their life or the life of others. Also, professions dealing in human pain and suffering on a daily basis may seek relief.
Though training gives the ability to deal with incidents and bring them to good results its accumulating effects are often not part of the training. One of the
problems most professionals are faced with in admitting their problem is losing everything. Secondly, their reputation can be tarnished and career can be put on hold with no hope of advancement.
Getting Help; Drug Rehab for Professionals
So the professional requires a high degree of discretion and a particular understanding. Not all professionals will have a Human Resources department ready to help deal with their situation without repercussions. When a professional finds himself or herself between a rock and a hard place concerning their addiction there are alternate solutions. A private drug addiction treatment center for professionals is one of the suggested solutions.
Drug Rehab for Professionals Referrals
There are many private drug rehab centers for professionals in Canada but finding the right one is where an experience drug addiction treatment referral counselor can help. A good referral counselor will have many years of experience in the field of addiction, he will have knowledge of the private addiction treatment centers available across the country and their program methodology. The counselor will be able to determine which program is best suited to your situation and needs.
Waiting for things to get better usually ends up worst; it is the nature of abuse. Acting now is the best way to go before you lose your career, family, co-workers, and yourself.
If you are a professional and find yourself in a tight spot struggling with some form of addiction to mind-altering substances call our experienced drug rehab for professionals' referral counselor for advice.
Call today
1-888-488-8434 
---