Drug Rehab Expert - Addiction Referral Counselor
When speaking of a Rehab Expert, we are actually talking about an experienced addiction referral counselor. This is a person who has worked in the field of substance abuse. They have personally worked with people who have struggled with various substances, from illicit drugs, medication, and alcohol. Their sole purpose is to help you find the most suitable private facility to help your loved one. We do this by working with you to get the person into the best program adapted to their needs.
To get help, call our toll-free number
1-888-488-8434
---
Marc Bernard
Addiction Referral Counselor
& Writer
Marc Bernard is the founder and CEO of ARC Services,
established in 2013. Having a background in the Humanities and trained as a
case manager in the United States, Marc is professionally active in the field
of substance abuse since 1998.
He held a Case Manager and Senior Manager of Operations position in a Canadian private treatment center for eight years. He successfully managed nearly a thousand cases throughout the years. In 2006, he became the
Executive Director of that center and held the position until 2012.
He struggled with addiction as a teenager and a young adult. Applying what he learned about addiction, life, and understanding its mechanism, he was able to overcome addiction and live a drug-free life. Since then, helping those in need became his
life passion.
"It is possible to kick this affliction, I know; I did it myself!"  
Marc Bernard
CEO ARC Services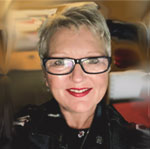 Susan Chubbs
Drug & Alcohol Treatment Specialist
& Writer
Susan Chubbs worked in Healthcare as a Personal Care attendant for the elderly for over two decades in different areas of the globe.  She thought, "I can help the elderly by making their passing dignified and respectful."
Going through her own struggles with addiction for more than three decades, she found help and switched her career to the field of addiction.  She realized then that she could prepare people to live life instead of preparing them to die.
She trained as a Drug-free Withdrawal Specialist and delivered and helped many hundreds through their withdrawal symptoms.  She then wanted more and trained to be a Rehabilitation Supervisor to oversee the program.  She liaised with the Health and Justice system and made sure that each and every individual's needs were taken care of so they could go through their program successfully.  In 2007, she became the Senior Manager of Operations, ensuring the ethical and technical standards were maintained in the centre and services lines.
She became a licensed Drug & Alcohol Treatment Specialist and dedicated her life to helping others to get control back into their lives.
"for more than 20 years, I was preparing people to die. Now I prepare people to LIVE!" That is priceless work!!
Susan Chubbs
Senior Executive of Operations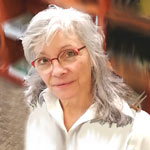 Carole Pelland
Webmaster
& Marketing Advisor
Carole Pelland worked in a substance abuse treatment facility for more than ten years. She held different functions during that time. One was as webmaster and marketing from 2001 to 2004. Carole had the Director of Support Services' position, which entailed servicing the clientele, ensuring they got medical appointments and personal needs when needed, and responsible for recreational activities. She was Qualification Supervisor for several years, ensuring the program's quality standards. Carole also held a position in administration in charge of the personnel and the Ethics department.
She is one of the two co-founders of ARC Services. With her knowledge of the Internet, Carole took on the responsibility of making our services known over the Internet to help as many families as possible.
"So many families are looking for help and not finding it. I hate thinking that I am not able to help them because that is just not true!"
Carole Pelland
Communications Senior Executive
Collaborators & Affiliates
Janice Demers
Intervention Specialist
& Case Manager.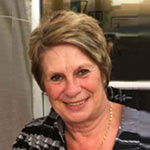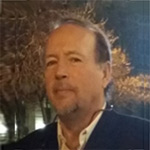 Christopher Ashton M.D.
BEng, MD, MBA (Finance) & CE in Addictions (Harvard Medical School)
For over three decades, Chris has worked as a healthcare and interdisciplinary professional as a primary care practitioner, innovation research consultant, and current program designer and lead at TeDDs On Chapel Recovery Residence. Educated in engineering physics, medicine, and business (BEng, MD, MBA (Finance) and CE (Harvard) in Addictions), Chris brings a unique perspective and personal story to the understanding and treatment of addiction and alcoholism.
Dr. Ashton has studied the progression of scientific discoveries in addiction over the past 15 years, which have provided significant insights into what addiction is and what is effective for achieving sustained recovery. Having recently completed a provincial review in best practices in residential care, Chris is able to accurately advise on current optimal treatment methods for people suffering from a broad array of addictions from varying backgrounds.
Call now
1 888-488-8434
a counselor is standing by.