What is an Addictions Referral Counselor?
Part of the problem of addiction and help for anyone struggling with drug addiction, whether that addiction is to crack cocaine, heroin, marijuana, or prescription pills including alcohol and any other mind-altering substance, is finding real, honest help to get all your questions answered. Many friends and family members who search out the internet to locate a drug rehab or drug detox facility run across centers with their own admissions counselors who will tell you all about their own program and drug rehab services.
Difficulties in Obtaining Information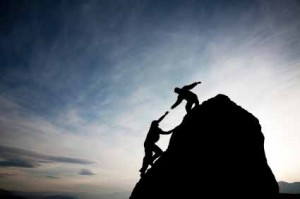 The difficulty with this is that the person answering your call is working for his or her addiction treatment center and will do all they can to get you to agree to use their service. In itself, this is not a wrong action on their part. The only issue is whether this is the correct program for you or your loved one. Does the program address all the addict's needs and personal situation. This is a vital question to have answers to.
When a person is searching the web to find a good affordable drug rehab, it's not as simple as just calling the first place. There are hundreds of thousands of results on the web when a search criteria for drug addiction or drug rehab or even addiction help and treatment is used to find a center.
Drug Rehabilitation Referral Groups
Then there are the websites that are referral groups; they work with a variety of treatment centers. Most of them have good knowledge of the facilities and the programs offered. A referral counselor's purpose is to answer your questions honestly and in a simple, understandable manner. They are also expected to gather enough information from you to present a few options for addiction treatment. Based on the person's personal situation and their particular needs, including age and beliefs, the right drug rehab can be presented as an option.
Your addiction referral counselor will then put you in contact with the facilities admissions counselor for further details and help. It is often suggested, when possible, to visit the facility and meet some of the staff that works there, get a look at the dorms, cafeteria, etc. Once this is done, you can make a perfect decision based on your own observations and conclusions.
Addiction Treatment Referral Counselors
The referral counselor's actual work is to help guide you with the best options for your situation. If you or the person you want to help cannot afford a private addiction treatment program, then the referral counselor will help guide you to a government-funded program. You will also be informed of the various government requirements to be admitted to their program and the time this may involve; normally, it may take anywhere between 3 to 12 weeks.
If you are looking for a private addiction treatment center, our drug rehab referral counselors can assist you and your loved ones. We have been in the business of helping families for many years and know what it takes. Give us a call.
Dial
1-888-488-8434