Cornwall Drug Rehab, Private Treatment Centers
To receive immediate help to find a private treatment center, dial 1 888-488-8434. One of our referral addiction counselors will direct you to a suitable center suited to your needs and situation. We know how substance abuse can destroy relationships and families. Our objective is to be a checkpoint to get the best information and guidance when looking for a Cornwall drug rehab center in the private sector.
Cornwall Ontario
Cornwall is known to have more substance abuse-related problems than other border towns because of its precise location. Being at a short distance to the U.S border, it's easy to access for drug trafficking. In Cornwall, addiction to street drugs like cocaine, crystal meth, or prescription meds are prevalent as in most Canadian cities.
Cornwall Drug Rehab – Public Access Centers
The public access centers in Cornwall have their work cut out for them. Many of their clients arrive from the street needing immediate help. Due to government budget restraints and other internal reasons, there are no beds available. Treatment center personnel must tell people seeking their service to sign up on their waiting list.
These facilities don't deliver detox, so they ask the person to be sober sometime before entering the program. It is unlikely that most drug afflicted people can achieve this. Anyone seeking help will struggle to put a hold on their substance abuse for any amount of time. What is needed are treatment programs that have available spots that can take people on an immediate basis. The private sector offers that possibility. In most cases, people can be admitted within 24 to 48 hours.
Addiction Referral Counselors
When you call our referral counselors, you will receive courteous service and sound advice. With their addiction experience and their knowledge of the treatment programs in Ontario, they will recommend options. If suitable treatment centers in Ontario, we can find some recovery facilities in Canada that suit your situation and needs. Call and find out for yourself what is available for you and your family.
Do you know need help finding a private center for substance abuse, call our addiction referral counselors for a free and confidential assessment.
Call now
1 888-488-8434
Cornwall; Drug Addiction a way out
Part of the drug addiction problem is not knowing the reasons behind it. Simply stated, drug misuse for anyone began as a solution to some unresolved life situations. Either there is a painful emotion, unwanted or upsetting feeling, or some traumatic life situation. It can also be boredom.
Drugs and alcohol will bring momentary relief to this and push it out of sight. When the substance no longer produces the desired effect, more is taken. With time a new situation happens, addiction or substance misuse.
Cornwall Drug Rehab Centers Help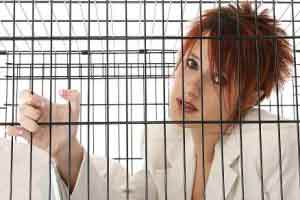 Not all drug rehab centers are the same. Finding the proper treatment program best suited to the situation is best done by professionals in the field. This is what our referral counselors do, help family members who want to help a loved one.
Don't wait until the person is in jail or lying on a coroner's table; drug addiction kills thousands every year. Don't let that person become a statistic. Call now, and help save a life.
Many private treatment centers in Canada can suit you. Call us; we can help.
Call today, dial
1 888-488-8434