Aurora Drug Rehab – Private Treatment Centers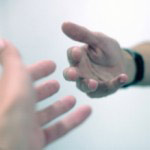 In looking for immediate help finding an Aurora drug rehab center and can't find a solution to your problem, call 1-888-488-8434. Speak with an experienced referral and consultation counselor. He or she will answer your questions about funded or private addiction treatment centers and other treatment options, including a medical detox. It's hard enough to deal with a loved one with substance abuse issues; we help you find the proper treatment suited to their situation in the private sector.
In Need of an Aurora Drug Rehab
You may have tried to speak with a friend or another relative about the person's addiction, and they likely gave you their opinion base on their experience. The fact is that each addict is an individual, and each has their own personal issues. Our professional referral counselors have worked with people from all walks of life. They know that every single one of them needs their own road to recovery.
Is an Aurora Drug Rehab Center Right for You?
Choosing the right addiction treatment program is where our counselors can be of use. Substance abuse is being pushed on society as a disease or chemical imbalance in the brain. This is being debated by many physicians and specialists in the field. It's one thing to be born from a crack or heroin-addicted mother or deciding to take some substances to find relief from emotional or physical pain or discomfort.
Help for Aurora Drug Rehab Centers
As you may have noticed while searching the internet for help with addiction to heroin, crack, pot, Fentanyl, or other prescription meds, including alcohol, there are many thousands of resources offering help.
Knowing which addiction treatment center is best suited to your situation and needs requires knowledge of what is out there as a service. Our referral counselors have resources and, with a few questions, can help work out which is best for you. By the use of a short profile assessment, he or she can offer a few options. Call now, don't wait until your loved one is in the hospital, jail, or worst.
Dial today
1-888-488-8434
a counselor is standing by to take your call.
Here are a few resources in Aurora
Freedom from Addiction (private program co-ed)
33 Victoria Street
Aurora, ON
1-888-241-3391
ASYR
14785 Yonge St, Suite 210
Aurora, Ontario
L4G 1N1